THE CAUSE
A Portion of the Profits Help Locals in Need Over $20,000 Donated the Last 3 Years!

$25 OFF off
Your First Cleaning
Total invoice for first cleaning - must be equal to or higher than $90.
Save $25.00
Offer good through 9/30/2023.

$20 OFF each of your first 3
weekly
or
biweekly cleanings
New weekly and biweekly customers only.
Offer good through 9/30/2023.
Cleaning Services That Shine
Cleaning With a Cause | Newnan, GA & Surrounding Areas
AWARD WINNING HOUSE CLEANING AT BETTER PRICES + YOU ARE HELPING GREAT CAUSES AND LOCALS IN NEED!

Our professional cleaning ladies provide elite cleaning service at prices that are generally less expensive than other licensed and insured companies.
AWARDS WON
Cleaning with a Cause has won Home Advisor's top award – the coveted "Best of Award" TWICE!!! This award is only given to around 3% of companies in the whole entire country that Home Advisor works with!
Angie's List recently awarded Cleaning with a Cause their top award, "Superior Service." This is prestigious, annual distinction is intended to recognize the best-in-class providers.
Cleaning with a Cause was an ELITE TOP 10 FINALIST for the Newnan, GA – Chamber of Commerce business of the year the last time the award was given!
OVER $20,000 DONATED THE LAST 3 YEARS
A portion of the profits of Cleaning with a Cause go back into the community to help locals in financial need. We have been able to help a number of non-profit organizations, food pantries, and individuals in the community who just need a helping hand in a difficult time.
---
Cleaning With a Cause quality whole home cleaning in Newnan, Peachtree City, Fayetteville, Lagrange, Carrollton, Douglasville, Buford, Decatur, Dacula, Stockbridge, Union City, Marietta, Alpharetta, Cartersville, Stone Mountain, Cumming, Canton, Lawrenceville, Lilburn, and Atlanta areas of Georgia.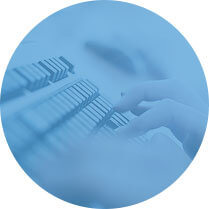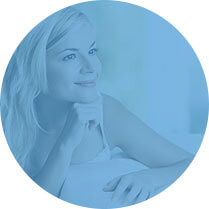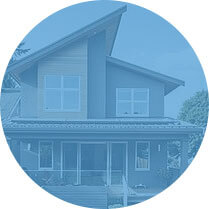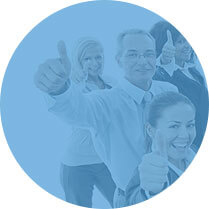 Jared W.
I hired them for a one-time deep cleaning top to bottom to see how it went before making a commitment to regular service. It was very nice coming home to a clean house and a nice smell. The owners will go above and beyond to make sure their clients are satisfied. I have referred a friend and have no regrets.
Lynn E.
They exceeded my expectations. It was apparent how hard they worked to make my home look great. It was a pleasure to come home and find my home so clean and inviting. I am considering hiring them on a regular basis. I would highly recommend them. A job well done!
Chad D.
The owner accommodated our last minute request and sent a wonderful cleaner to get the house ready for our move out inspection. The young lady had her work cut out for her and she did an amazing job. Yes, I would recommend and use them for any future projects that I have.
Sam C.
Great customer service. The lady that came to our home did a fantastic job. The price is quite a bit less than we have paid previously and she did a much better job.
Monica J.
WOW!!! I HIGHLY RECOMMEND CLEANING WITH A CAUSE. I couldn't be happier. Elizabeth did an exceptional job on my house and was ever so professional and courteous. I was so happy when I saw how fabulous everything looked I couldn't resist giving her a big huge thank you hug! A+
Adam
Fantastic Company! I schedule cleaning for my parent's house since they are elderly. The cleaning lady was so nice and friendly and my mom was so happy. I Highly, Highly recommend Cleaning with a Cause!!
John N.
They are worth the money! They are very thorough with their cleaning. My house was cleaned very well by the team of ladies and they did a great job just fitting in at our house while they were there. They talked with my kids and my wife, and they are always welcomed back here for future work!
Robert G.
Another company left us "high and dry" on the day of the move-out cleaning of our former rental. Cleaning With a Cause gave us same-day service and their work was excellent.
Nancy M.
Our cleaner showed up on time, and did an amazing job on a deep cleaning after renters left the house a mess. She was fast, thorough and friendly. We deeply appreciate the work she did that we could not have done ourselves. It took less time than we imagined and the price was great! Thanks!
Pam F.
The best cleaning service I have had in my 20 years in the USA. I am thrilled!!!!
Susan B.
The company itself moved mountains to meet my rush need and the crew did beyond an amazing job!! Not enough stars to adequately rate them. They deserve far more than five!!!!
Trish M.
I didn't know how much dust and dirt was not being cleaned until these ladies CLEANED my house…Very impressed